New Court BLDG has Rooftop Solar Units
29 Apr,2023
MUMBAI: The new Mazgaon court complex inaugurated on Saturday has rooftop solar electric generation units and rain harvesting systems besides being aesthetically designed and eco-friendly.
The court complex has 42 air-conditioned court rooms, independent bar room for female lawyers and a creche.
The air-conditioning systems and lifts run on solar energy, which makes it one of its kind. The new court building was inaugurated by acting Chief Justice SV Gangapurwala. The opening follows an April 13 high court order disposing of a 2014 petition seeking orders for a new court building at Mazgaon.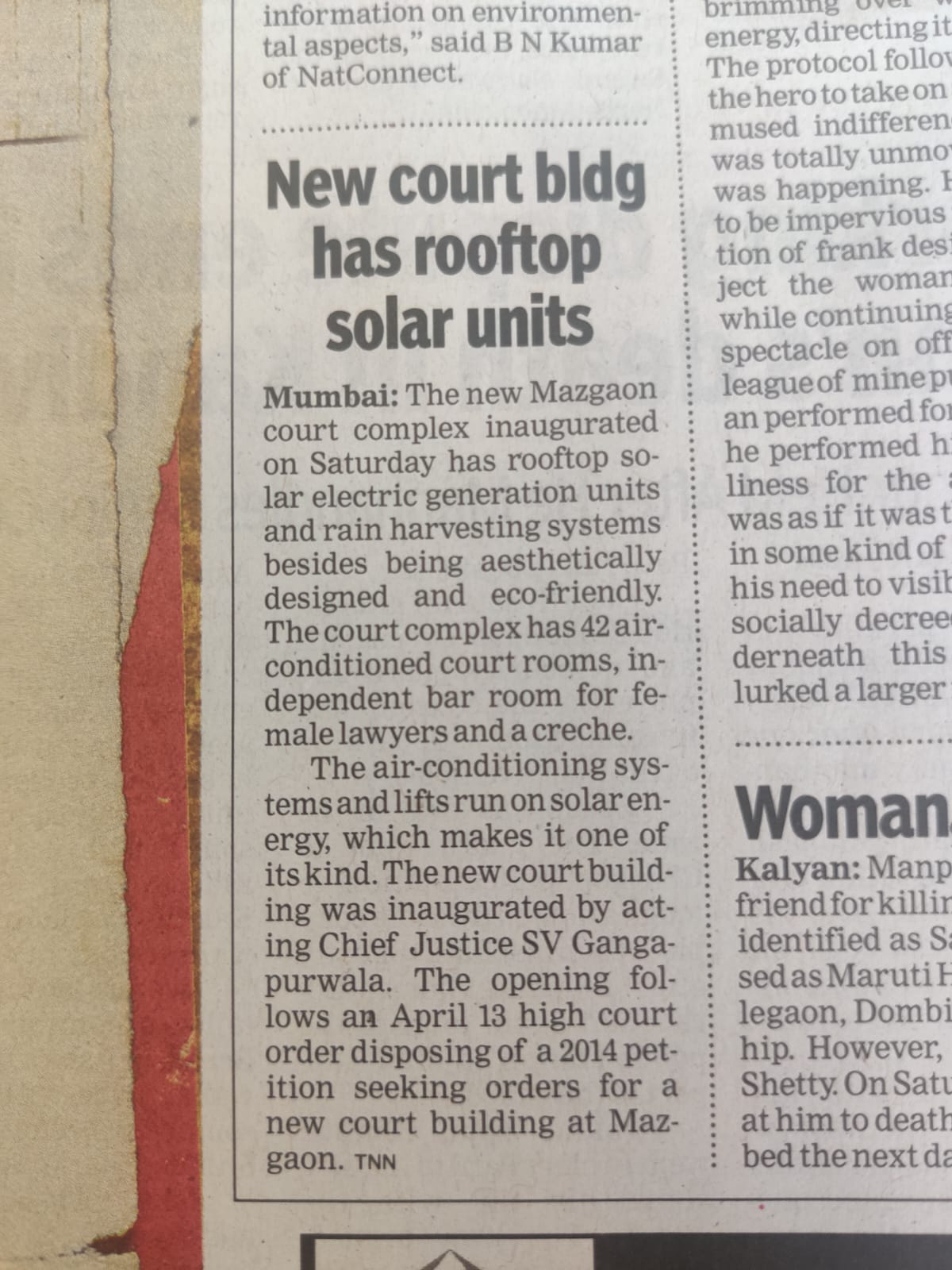 read more: https://timesofindia.indiatimes.com/city/mumbai/new-court-bldg-has-rooftop-solar-units/articleshow/99718396.cms?from=mdr