Each system can save 40% or more in cooling costs, extend useful life of AC units, and positively impact the planet.

SAVE UPTO 40% IN AC ELECTICITY BILLS
Air Conditioning accounts for ~60% of a Commercial Buildings monthly cost. Saving ~40% every month will lead to a huge drop in monthly spends.

HTS Panel is 90% more space saving than same sized Photovoltaic Panel. HTS Panel saves ~3,500 watts compared to ~300 watts generated by PV Panels.
Hybrid
THERMAL SOLAR PANELS
We are Manufacturer of hybrid climate systems, featuring patented solar thermal panel system designed for integration with commercial & industrial HVAC Systems.
HTS panels has mirrored parabolic concentrators that track the sun, harnessing the sun's radiant energy. Our purpose is capturing this energy is to increase HVAC system efficiency and reduce operating expenses by replacing a percentage of mechanical energy required to power a compressor (saving electricity), with modulated thermal energy.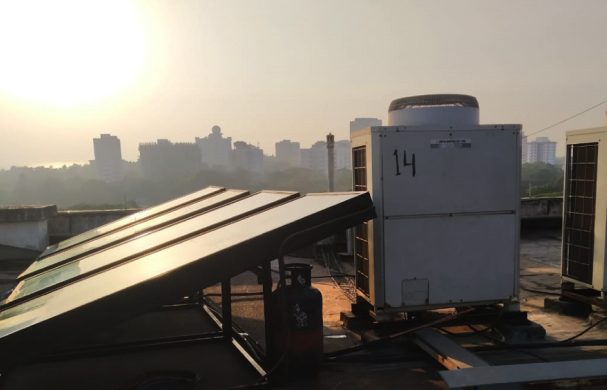 We take a high efficiency air conditioner, variable speed or two stage, and integrate a Perfect panel to its refrigeration cycle. This combination allows the compressor of the base unit to unload and the Perfect panel to act as a compressor booster, saving 40% or more in cooling related costs.
This renewable hybrid approach offers the most innovative technology available for residential and commercial air conditioning & heating applications.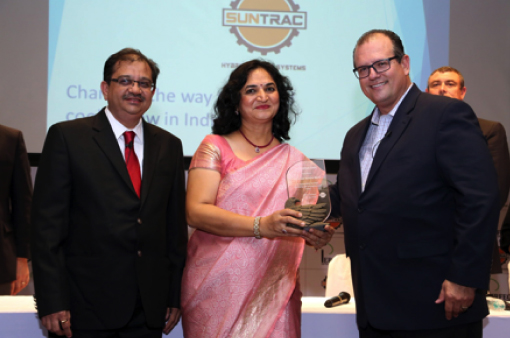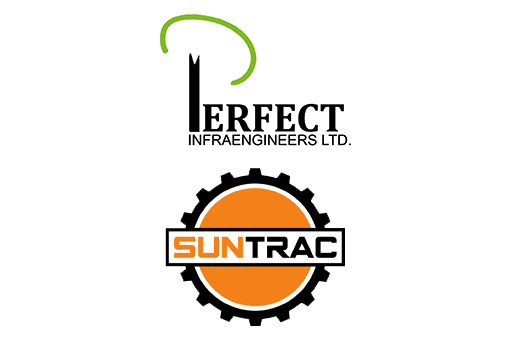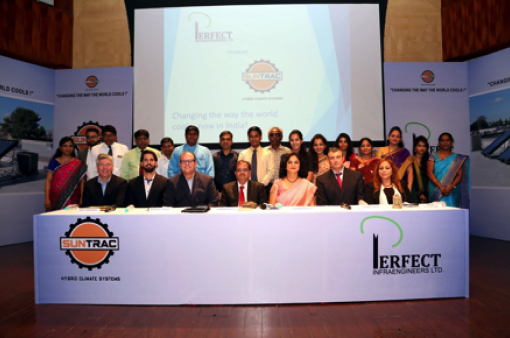 Perfect Infraengineers Ltd, a 25 years old NSE Listed company partnered with SunTrac Solar Manufacturing, a Tempe AZ (USA) company, in November 2018 to license & manufacture their patented proprietary technology, The Hybrid Thermal Solar Panel, that integrates with air-conditioning systems Reducing Electricity Consumption by up to 40%.
Perfect has been appointed the exclusive manufacturer of SunTrac Systems in India.